Need help finding something?
Our group of dedicated Apple® experts would be happy to help you with any questions. Our goal is to make buying an Apple as easy as possible for our customers.
1-805-745-8587
Monday - Friday, 9am - 5pm PST.
Contact us

The iPower promise
A new or like-new machine. Tested and refurbished by Apple-Certified® technicians

1-Year warranty
We stand behind our products. Every sale comes standard with our one-year warranty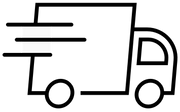 Free shipping
Don't worry about the shipping. We ship for free anywhere in the continental U.S.

Service & support
We know Apple® products and we are here for your service needs